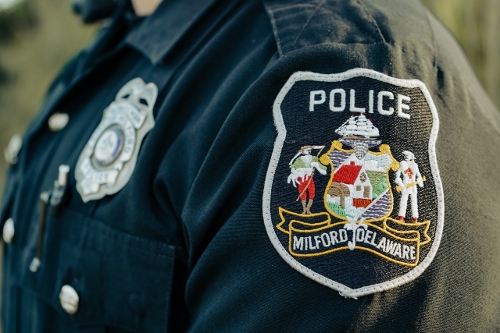 Mar 21, 2023
Drug Investigation Leads to Arrest of Milford Woman
On 03/17/2023 the Milford Police Department's Criminal Investigation Unit completed an 8 month drug investigation with arrest of a Milford woman.

On 03/17/2023 a search warrant was executed by Detectives at a residence in Silver Lake Estates, with the assistance of the Milford Police Department's Special Operations Group and K9 Unit.

As a result of the search warrant, crack and powder cocaine was seized, along with drug paraphernalia.

As a result of the investigation, Devere P. Taylor, 36 of Milford, was charged with two counts of Possession with the Intent to Deliver a Controlled Substance, Maintaining a Drug Property, three counts of Endangering the Welfare of a Child, and two counts of Possession of Drug Paraphernalia.

Ms. Taylor was presented at the Justice of the Peace Court #2 and released on a $26,250.00 unsecured bond.

Ms. Taylor is scheduled to appear at the Kent County Court of Common Pleas for a Preliminary Hearing on March 31st.
Be reminded anyone can follow the Milford Police Department on Facebook, Nextdoor, Twitter, Ring Neighbors, and Instagram.
Released by Public Information Officer, Sgt. Robert Masten