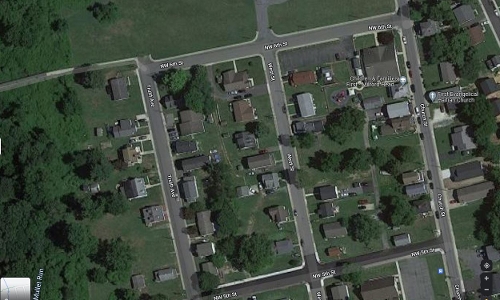 Jan 11, 2023
Detectives Investigating Overnight Shooting Incident
The Milford Police Department's Criminal Investigations Division is currently investigating a shooting incident that occurred in the 500 block of Truitt Ave, Milford, Kent County, DE.

On 01/11/2023 at approximately 2:40 am, the Milford Police Department was dispatched to a shooting that occurred in the 500 block of West St Milford. When officers arrived on scene, they made contact with an 18 year old male inside the residence suffering from a gunshot wound to his left leg. EMS responded to the scene and transported the victim to Bayhealth Sussex Campus for further medical treatment.

Investigators have learned through initial investigation that the incident actually occurred in the 500 block of Truitt Ave, where the victim approached a vehicle and an unknown rear passenger inside the vehicle exited the vehicle and opened fire on the victim. The victim fled from the scene and observed that he had been shot in his left leg.

After the victim was stabilized at Bayhealth Sussex Campus, he was transferred to Christiana Hospital for further treatment.

This is an active and ongoing investigation. Investigators ask that anyone that has information about this incident is asked to contact the Milford Police Department Criminal Investigations Division at 302.422.8081. Tips can also be submitted by going to www.milfordpolicede.org./leave-a-tip or through Delaware Crime Stoppers at 1(800) TIP-3333.

Released by Public Information Officer, Sgt. Timothy Maloney
Released: 01/11/2023